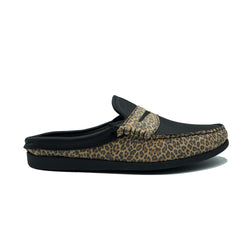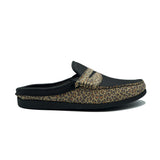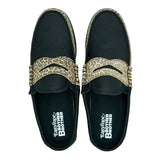 Easy Moc
BB x EasyMoc- Penny Loafer Moc- Animal
We are proud to present our first footwear collaboration with the rad team at EasyMoc up in Lewiston, Maine.
Constructed out of 2 different leathers: cheetah printed calf nubuck & natural tumbled cow leather.
Black Vibram camp sole.
Size exactly how you take your Simple Clogs or Birkenstock Bostons. They'll start off snug, but like all leather shoes...relax with continuous wear.
Each pair is given individual love and attention–handsewn the old fashioned way.
Made in limited quantities, once they're gone...they.are.gone.
Made in USA.