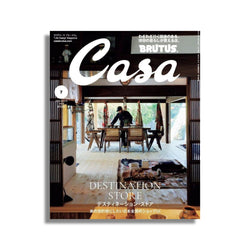 Magazine House Ltd.
casa BRUTUS 'Destination Store' August 2023
"It has been 10 years since the boom of lifestyle shops that offer beautiful lifestyles. After 3 years of corona misfortune, I think the way of the shop has changed again.
Shops that are selected for their space and offer a fascinating experience of conversation with the owner are appearing one after another not only in urban areas but also in various parts of Japan. We will introduce carefully selected destination stores created by people and land that you want to make your trip to!"