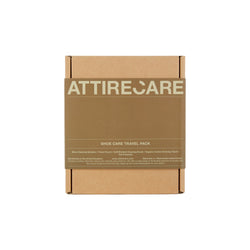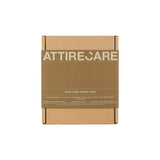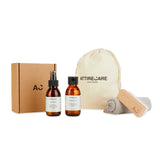 Attirecare - Shoe Care Travel Pack - 100ml
Perfect for cleaning and protecting your shoes and trainers on the go. This kit contains Attirecare's trusted shoe cleaning solution, the protector, AC cleaning towel and AC premium brush, as well as a soft cotton, carry on dust bag to make for easy and efficient travelling. 

This compact kit is designed for travel so you can keep your shoes and trainers in tip-top condition no matter where they are.